A house runs around a mother.
" mom a cup of water"
" mom he spill water"
" mom I want some more curries"
All there are a daily routine for a women from a day begins to and she runs like center of axis
But what if her foot is aching axis of home cannot stand on her foot
She bears it for some longer days until it come in to notice of anyone of family
I have meet such women who really take for granted of her sacred feet which should be hold for getting blessings are really suffering with pains
Yes I am telling you about pain in foot these are many types of foot pains
There are many types like
Calcaneal spur, heel bump, or pump bump, Achilles tendonitis, diabetic neuropathy, tarsal tunnel syndrome, heel pad disorder, flat foot. , Achilles tendon, retro calcaneus burns, IVDP – disc bulge, uric acid in blood, Vata raktam arthritis etc .
But today we can discuss about most common PLANTAR FASCIITIS.
PLANTAR FASCIITIS
VATAKAMDAKAM
REASONS
Wrongly food
Life style
Cool drinks
Soft cool drinks
excess salt diet
Less oil in food
Spicy sour
Discover the Ayurvedic medicine for throat care India that offers a wide range of holistic healthcare services. Our Ayurvedic clinic in Bangalore is staffed with experienced and highly skilled Ayurvedic doctors who are dedicated to providing personalized care and effective treatment plans. We specialize in Kerala Ayurveda, bringing the authentic healing traditions of Kerala to Bangalore.
Whether you're seeking the best Ayurvedic doctor in Bangalore or a renowned Ayurvedic hospital, we have you covered. Our clinic offers a comprehensive range of treatments for various health conditions.
REGIME: more running, walking style by giving weight to heels walking on hard surface for longer Excess works
Dancers and athletes it is commonly seen standing for longer time , heavy weight etc
These lead to swelling of A cushion is present from heel to toes is called fascia If becomes dry & cracks (Rookshatwam)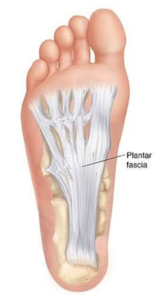 PLANTAR FASCIITIS
This cushion or snayu is called plantar fascia that maintains friction from floor & bones. Small injury on crack leads to pain.
SYMPTOMS
Morning walking up pains reduces after walking for some time or on rest pain reduces. and start again on stand and walking
In developed stage unable to put legs on floor
TREATMENTS
In ayurveda we have many treatments to cure this problem
UPPU KOZHI
MUTHIRA KIZHA
DARA
UPANAHA IN SALT WATER
ISHTIGA KIZHI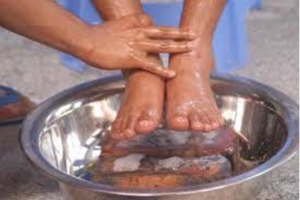 Internal medicines to reduces swelling and inflammation are also given in Ayurveda
PUNASNARADI KASHAYAM TRIPHALA GUGGULU DHANWANTRAM GUTIKA PINDA THILAM etc
AVOID
HEAVY DINNER
EAT BEFORE 7PM ,LIGHT FOOD , LESS OIL IN FOOD, SUGARY BEVERAGES ,EXCESS SALT
AVOID RUNNING, STANDING ETC, COOL DRINKS
DO'S
Correction of food habits
Reduce body weight
Suitable foot wears
Reducing long standing
EXERCISE
Stretch exercise for legs
Walk giving weight or pressure
On toes and not giving weight on heels
Stamp on ball and roll it
Towel rolling with legs
Exercise to built or stretches to calf muscles will also help
FOOD
Green leafy vegetables
Moringa leaf
Broccoli
Vegetables
Less fat food
Small fruits
Read Blog Article: Prachana karma