Classical Range of Medicines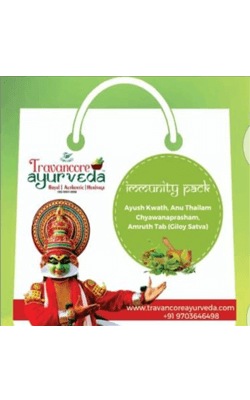 Includes:
Ayush Kwath
Chyavanaprash
Amruth Vati
Anu Thailam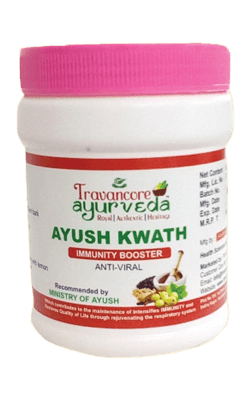 Benefits:
Promotes General Growth
Improves Digestion
Balance Tridoshas
Improves Respiratory Function
AYUSH KWATH
(Available in Pack of 100 g)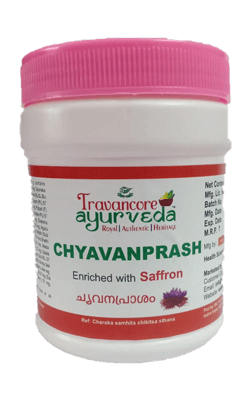 Benefits:
Revitalizes
Antioxidant
Immune Booster
Nutrient Supplier
CHYAVANPRASH
(Available in Pack of 350 g)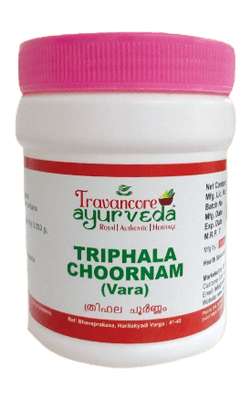 Benefits:
Relieves constipation

Improve digestion

Enhance vision

Rasayana
TRIPHALA (VARA) CHOORNAM
(Available in Pack of 100 g)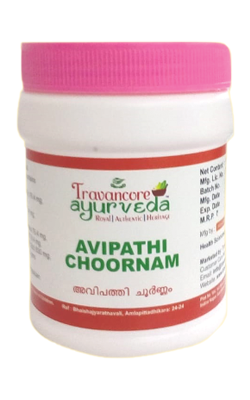 Benefits:
Improves digestion
Mild purgative
Pitta shamak
Detoxifier
AVIPATHI CHOORNAM
(Available in Pack of 100 g)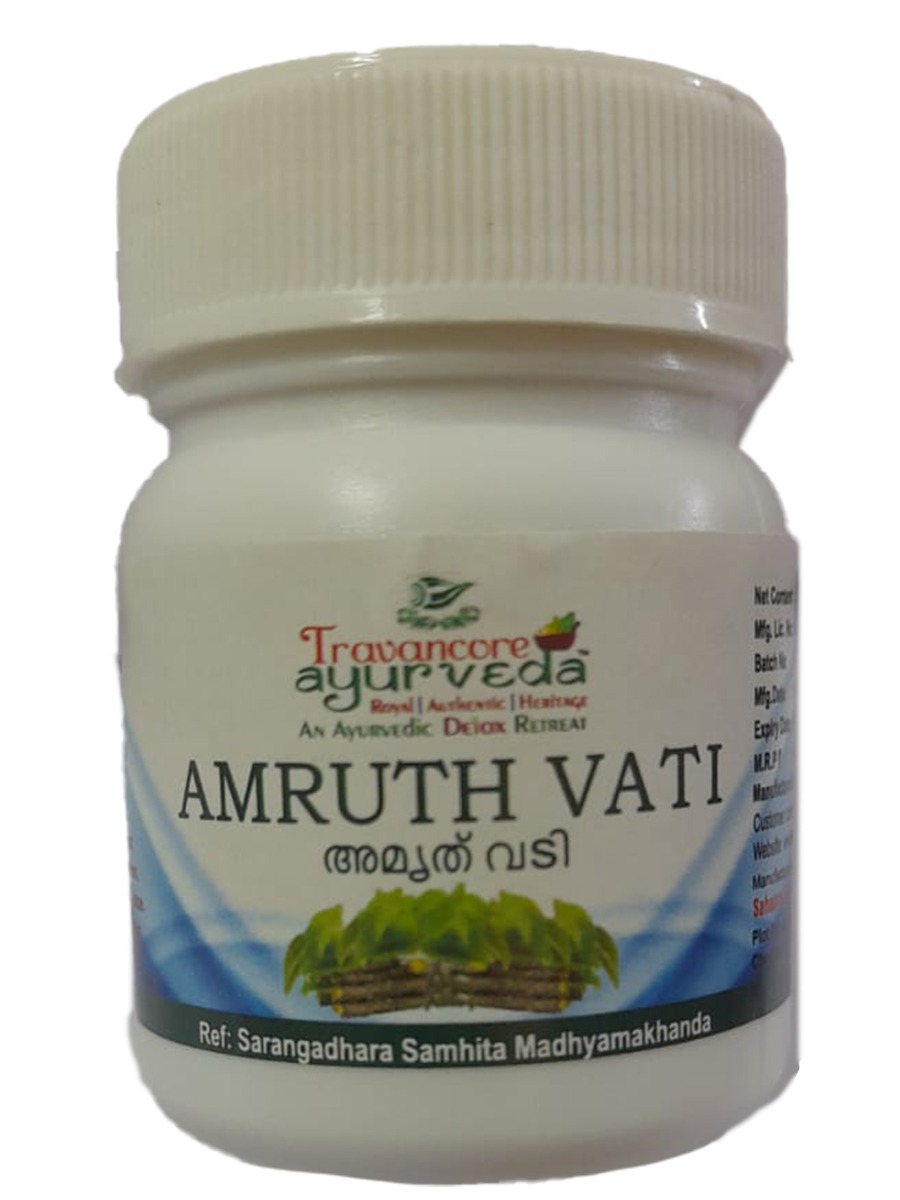 Benefits:
Immune developer
Antipyretic
Memory enhancer

Reduce skin problems
Amruth vati
(Available in Pack of 60 T)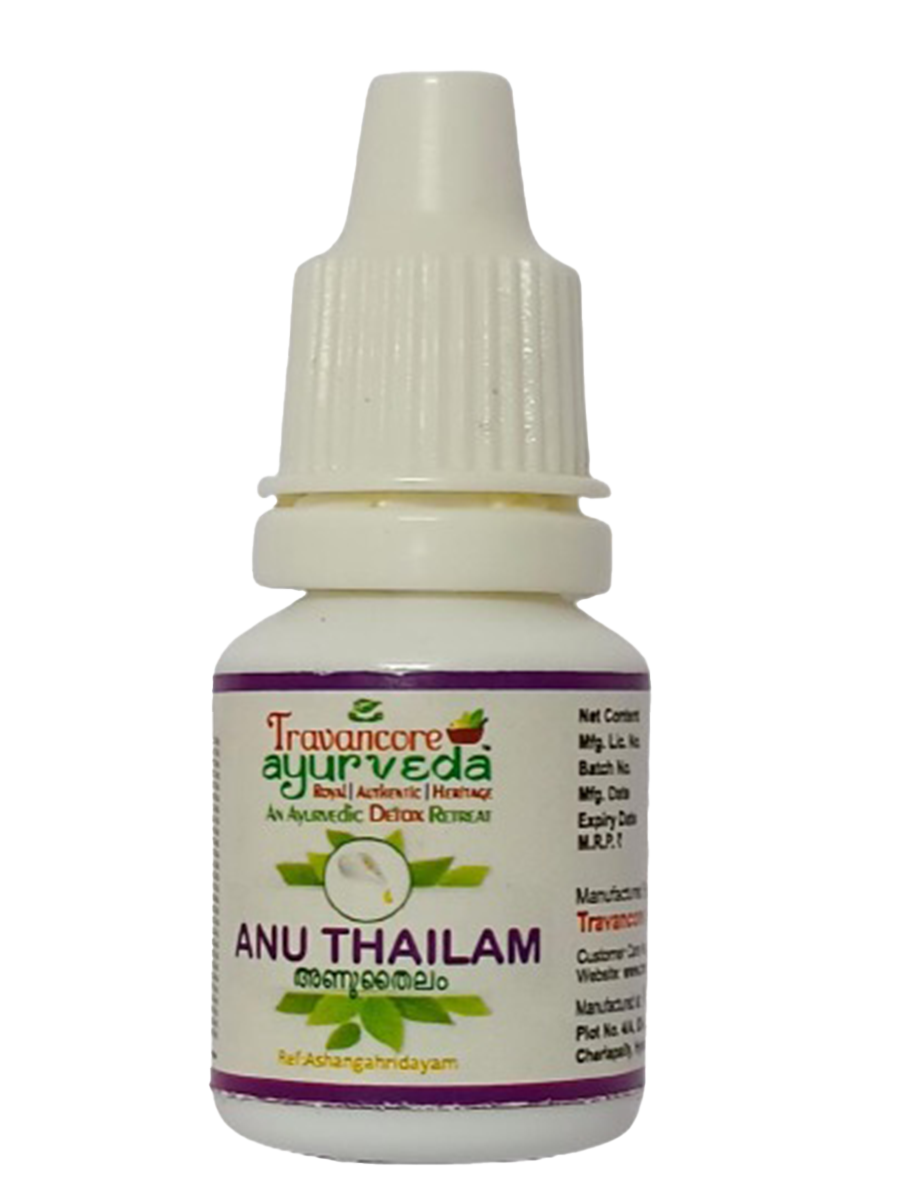 Benefits:
Excellent in kapha Imbalance
Anti-allergic
Neck and shoulder stress releaser
Nerve strengthener
Anu thailam
(Available in Pack of 10 ml)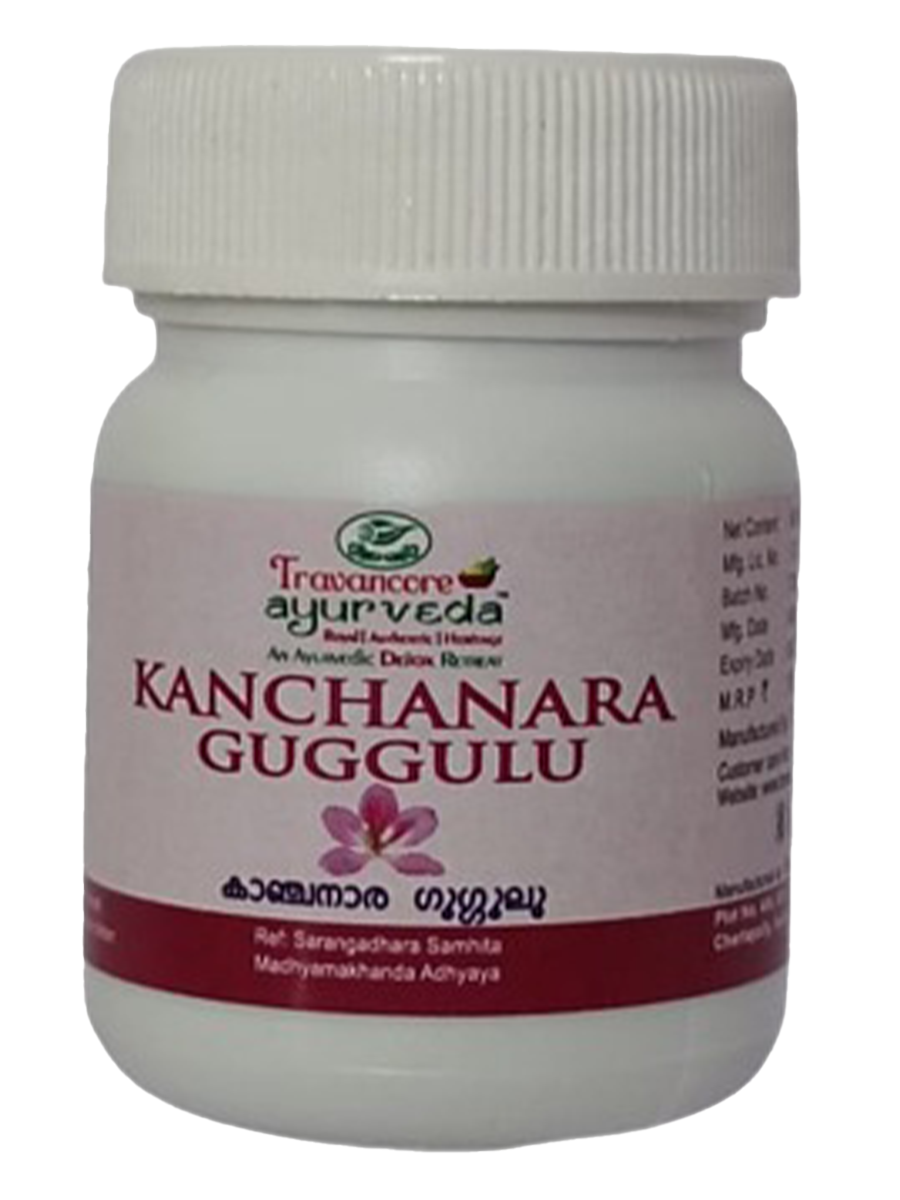 Indications:
Chronic Lymphadenopathy
Obesity
Skin problems
Sinusitis
Hypothyroidism
kanchanara guggulu
(Available in Pack of 60 T)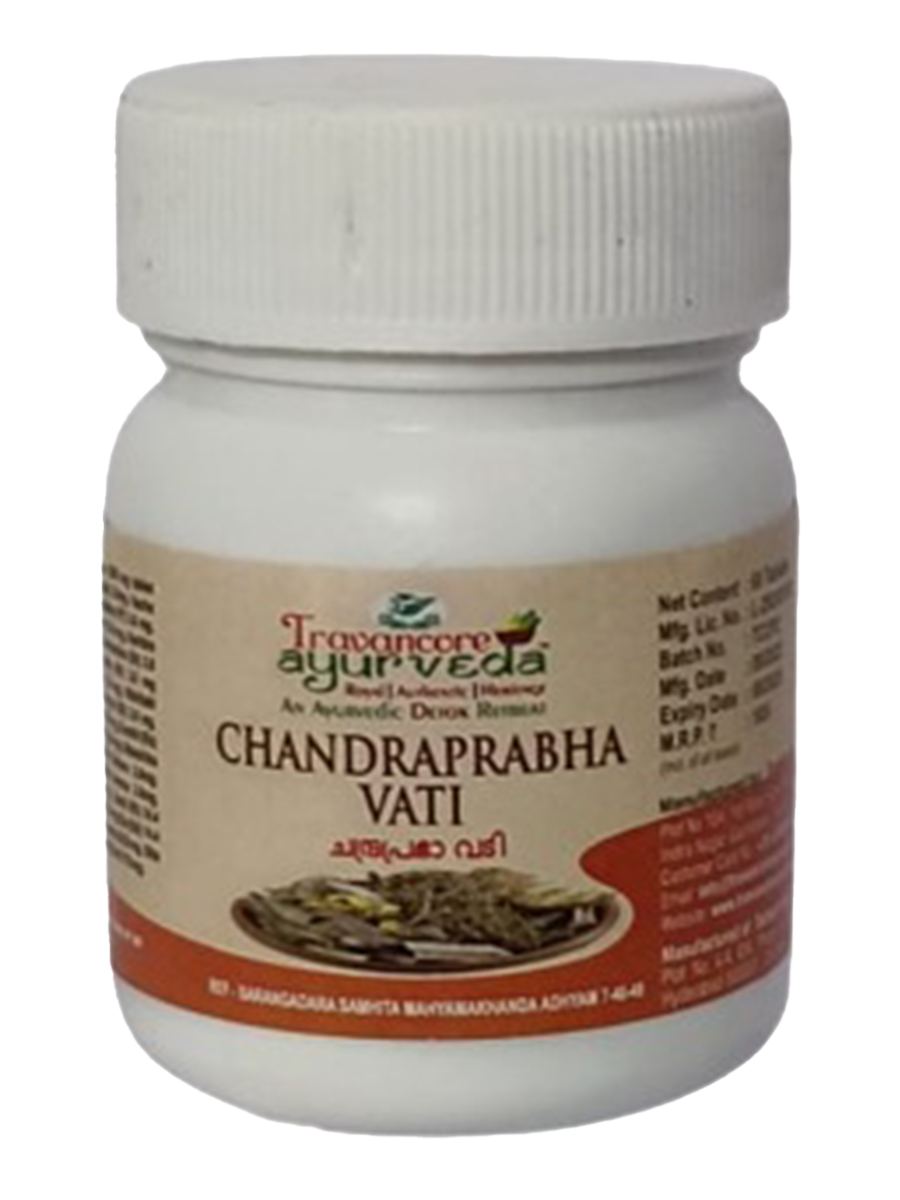 Indications:
Stress
General weakness
Renal disorders

Raised uric acid- Gouty Arthritis
CHandraprabha vati
(Available in Pack of 60 T)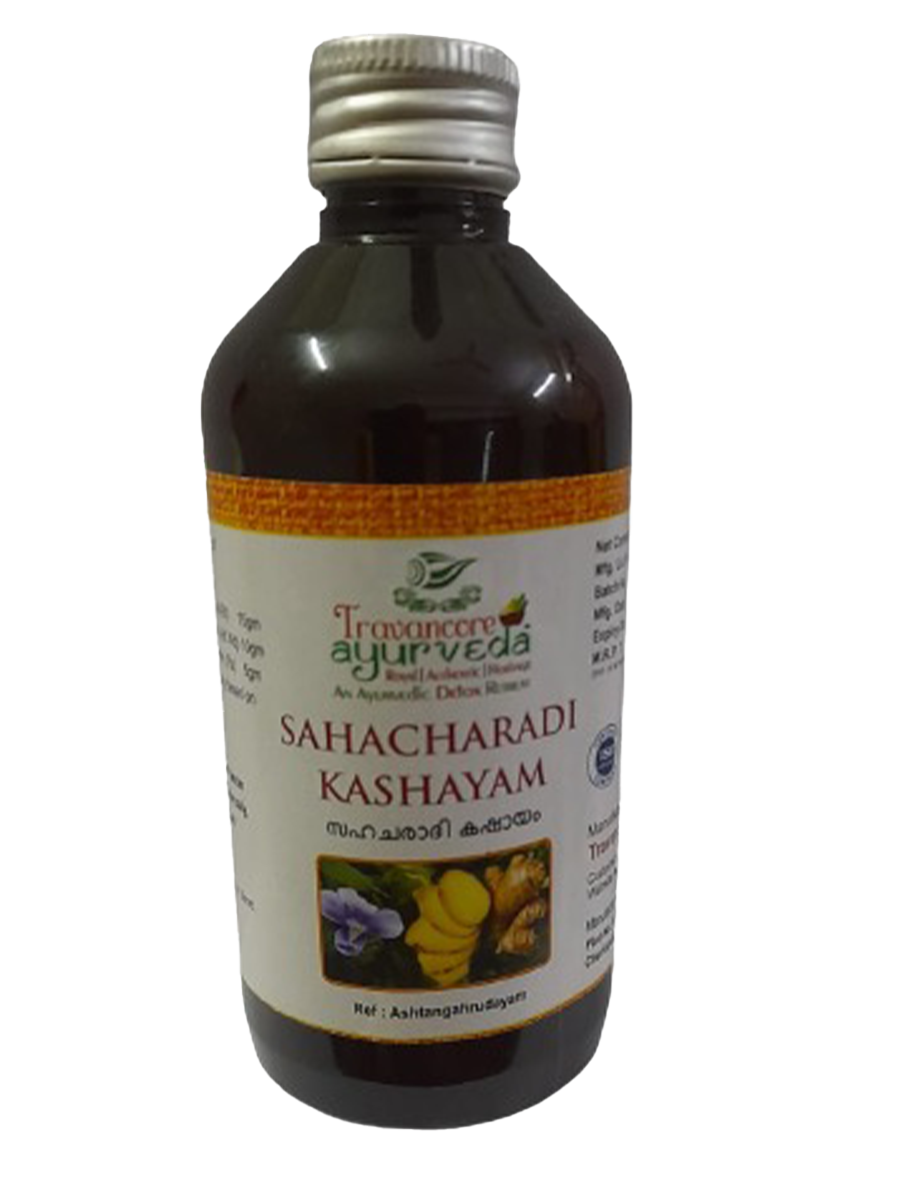 Indications:
Lumbar (lower back) Pain
Nerve

weakness

Muscle rigidity
Varicose veins
Disc issues
sahacharadi kashayam
(Available in Pack of 200 ml)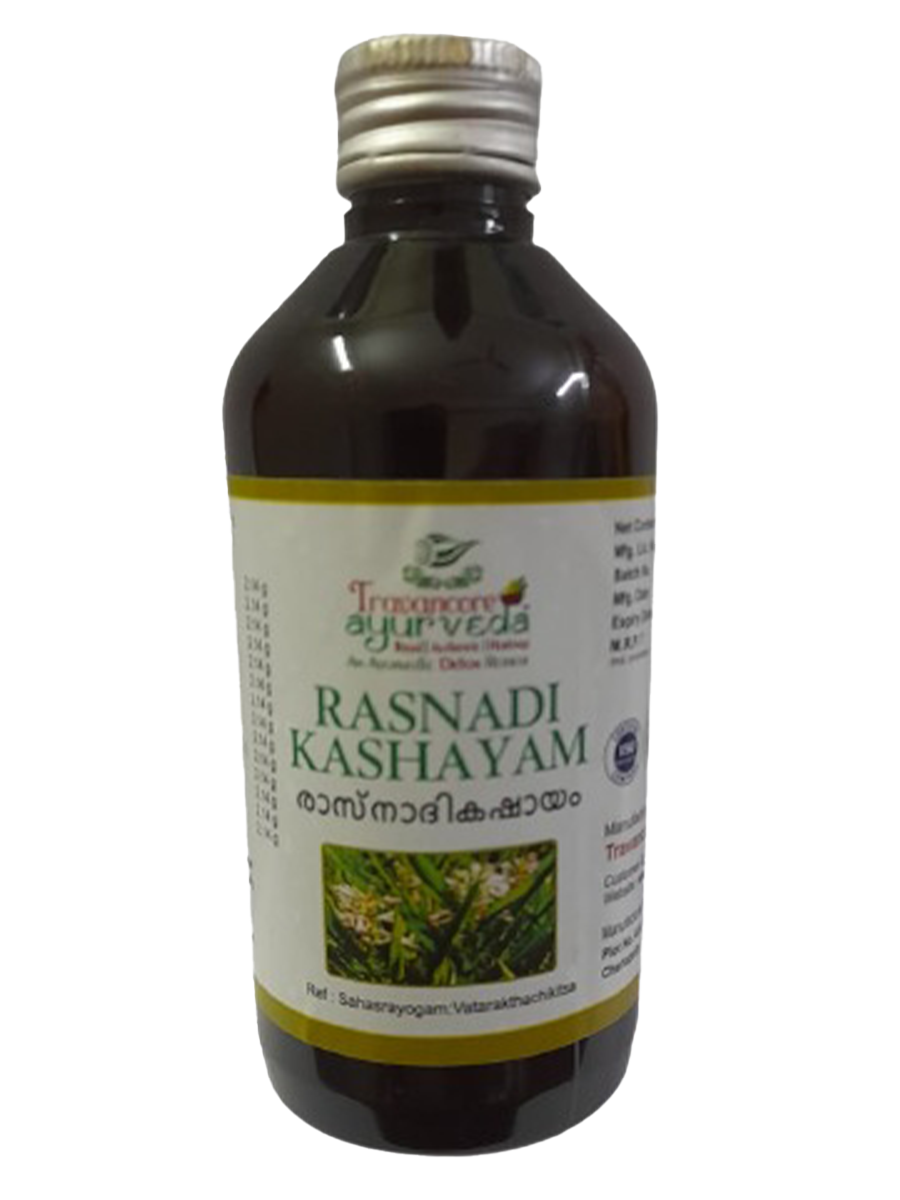 Benefits:
Anti-inflammatory
Analgesic
Nerve tonic

Muscle strengthener
rasnadi kashayam
(Available in Pack of 200 ml)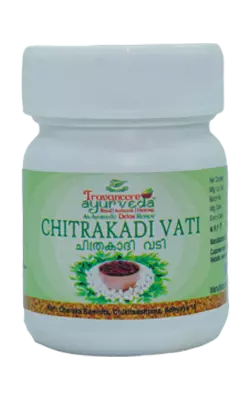 Benefits:
Improves digestion
Anprexia
Bloating of abdomen
CHITRAKADI VATI
(Available 40 tablets in 1 bottle)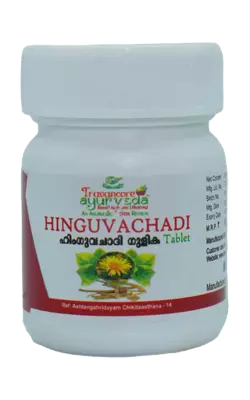 Indications:
Dyspepsia
Loss of appetite
Abdominal lump
Constipation
Dyspepsia
Hinguvachadi Tablet
(Available 60 tablets in 1 bottle)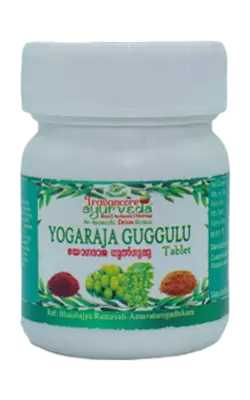 Benefits:
Joint stiffness
Gynecological disorder
Muscle pain
Bloating
Yogaraja guggulu (Tablet)
(Available 60 Tablets in 1 bottle)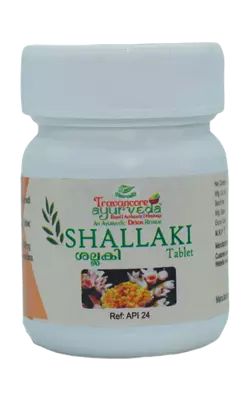 Benefits:
Anti inflammatory
Joint pain
Arthritis
SHALLAKI TABLET
(Available 60 tablets in 1 box)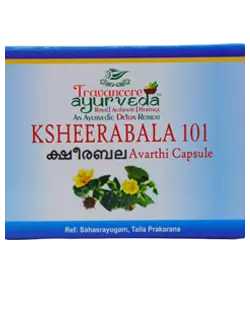 Indications:
Pain
Inflamation
Mitigate vatadosha
General health
KSHEERABALA 101 Avarti capsule
(Available 100 Tablets in 1 box)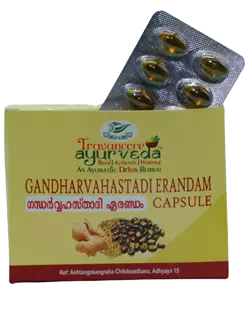 Benefits:
Harmless purgative
Abdominal bloating
Body ache, Back ache
Odema & Inflammatory conditions of abdomen
GANDHARVAHASTHADI ERANDAM Capsule
(Available 100 Tablets in 1 box)
Health promotion of the masses during COVID 19
Ayush Kwath
Ayurveda emphasises on prevention of body ailments rather than simply relieving from the pathological problems. We can find abundant information on Preventive care in all ancient books of Ayurveda. This extensive knowledge is based on the concept of DINACHARYA (Daily Regimes) and RITUCHARYA (Seasonal regimes) to maintain Healthy life.
The Ministry of AYUSH (Ayurveda, Yoga, Unani, Siddha, and Homeopathy) mentioned that the formulation of Ayush Kwath  is in the interest of the health promotion of masses.
-Tulasi (4 Parts),    Dalchini (2 parts),   Sunti (2 parts),     Black pepper (1 part).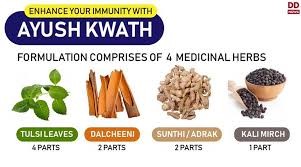 Experts feel that the improvement of the immune system helps in reducing the effects of the infection and also fight COVID-19.
Prevention is better than cure- Swasthasya Swasthya Rakshanam
Ministry of Ayush recommends certain self-care guidelines for preventing health care measures and boosting immunity and Ayush Kwath is among one of them.
Kashayam or Kwatha is one of the forms of medicine which are administered in Human as a remedy for different health issues.
AYUSH KWATH is one of assured preparation which is approved by many Ayurvedic physicians with following ingredients: –
Above all medicine are antiviral and plays a very important role to boost immune system.
Add jaggery or sugar and / or fresh lemon juice as per taste if needed.
Ayush Kwath is available at all Travancore Ayurveda clinics and Pharmacy at various quantities.
Immunity Booster Medicines available for various Virus.
To know more Consult our Expert Doctors
We at Travancore Ayurveda are very happy to open our gates to all seeking the best ayurveda medicines. We are now managing a multi brand, state of the art Ayurveda pharmacy in our Jubilee Hills branch.
The multi brand pharmacy helps you choose between a range of  Kashayams, Choornams, Vati, Gulika, Ghrutams, Asavams, Arishtams, Kuzhambus, Nasyams, Oils etc. for common, acute and chronic ailments.
For our patrons who seek healthy chemical free options for day to day use, we have a multi brand range of Soaps, Shampoos, Facewashes, Scrubs, Hair oils, Face creams, Kajal, Face and Body Moisturizers, Agarbatti, Car air freshener, Non Alcoholic Perfumes etc.
Along with food supplements like, Pure Honey, Pure Ghee, Atta, Milk supplements, Healthy candies, Throat Lozenges for sore throat. Feel free to explore and know what kind of foods are best for your prakriti and lifestyle by consulting our doctor at the centre.
A well stocked Ayurveda pharmacy and food supplement store at ready access,  lessens the dependence on allopathic medicines. Ayurveda medicines help cure the root of the disease, without side effects, and build immunity to withstand further onslaught of health problems.
We welcome you to the gentle care of ayurveda, pure, chemical-free and  no side effects.
Dhatri Products
KARKIDAKA KANJI
DHATHRI FAIR SKIN CREAM
DHATHRI CHEMAPRATHI THAALI
DHATHRI HAIR CARE HERBAL OIL
DHATHRI HAIR CARE PLUS HERBAL OIL
DHATHRI FAIRNESS FACE PACK