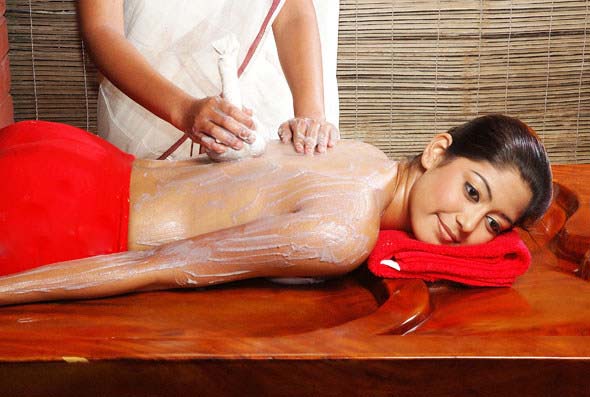 Njavarakizhi – Ayurvedic Treatment For Rejuvenation
This is one of the most popular Ayurvedic treatment used to improve muscle strength, rejuvenate and re-energize body. It is also known as Shastika pinda sweda. It is a type of Swedanam process said in Ayurveda in which the patient is made to perspire. Medicated rice pudding prepared in milk and herbal decoctions are tied up in muslin bags and are used for massaging the body. The bags will be dipped in warm milk and herbal decoctions during the procedure.
Njavarakizhi is very effective in different types of Rheumatism, joint pains, muscular dystrophy, fibromyalgia, Guillain barre syndrome, hemiplegia and paraplegia. The medicinal effect Njavara rice and milk can improve strength of muscles and joints. It is also used in skin diseases where it improves complexion and luster of the skin.