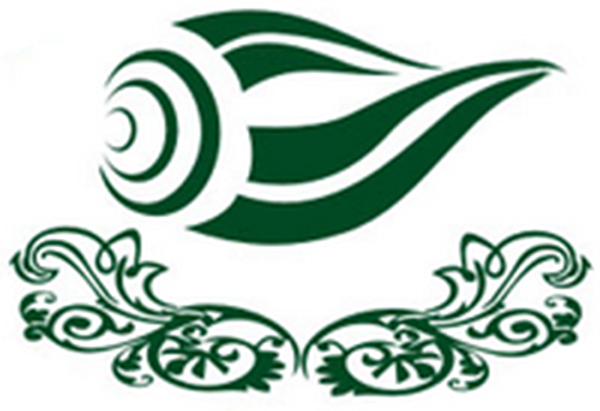 Travancore Ayurveda – is an organization established and managed by professionals with more than 100 years of combined corporate executive experience from various Sr.Management levels. We are already in operation at Hyderabad, Vijayawada, Vizag and yet to be opening centers on pan India. We are an Authentic Traditional Kerala Ayurveda Panchakarma Wellness center Chain and is the most sought after place for Authentic Kerala Ayurvedic therapies. A very reputed and ancient Ayurvedic group from Kerala is providing the MEDICINE support to Travancore Ayurveda, which is rated among the pioneers of Kerala ayurveda with its decades of experience and tradition.
* We are an "ISO Certified "organization and has the state of the art facilities, designed and maintained in the best of quality and hygiene
* Travancore Ayurveda has been awarded as "Best Panchakarma Clinic and Wellness Chain in India "in India's Most Prominent Healthcare Awards 2017 By Merit Awards Market Research.
* Travancore Ayurveda Won the prestigious "Award for Excellence in Ayurveda" at World Healthcare & Wellness Congress Awards function in Mumbai
* Travancore Ayurveda Won the prestigious "Best Panchakarma Clinic in South India" at India Business Awards 2019 Organised by "Blindwink"
* Travancore Ayurveda has been awarded as the "Best Ayurvedic Treatment Specialist India 2018 by GHP (Global Health & Pharma)
* Travancore Ayurveda Won the prestigious "Most Trusted Ayurveda Center In South India" Award at the International Healthcare Awards 2018 Organised by Times Cyber Media.
* Travancore Ayurveda Won the prestigious "Health Leadership Award " at Vishakapatnam Organised by "Vishakapatnam Healthcare Awards 2018 "
*Travancore Ayurveda, Madinaguda, Hyderabad is the 1st NABH Accredited Panchakarma Clinic in Telangana.
*Travancore Ayurveda, Sainikpuri – Award Winning & Only NABH Accredited Panchakarma Clinic in Secunderabad.
*Travancore Ayurveda, Dasapalla Hills, Vizag is the 1st NABH Accredited Panchakarma Clinic in Andhra pradesh.
*Travancore Ayurveda, Jayanagar, Bangalore is NABH Panchakarma Accredited clinic in Karnataka.
*Travancore Ayurveda, M.G.Road is the 1st NABH Accredited Panchakarma Clinic in Vijayawada.
*Travancore Ayurveda, Gachibowli is the 1st NABH Accredited Panchakarma Clinic in Hitec City.
We are associated with various Therapists' Training Institutes in Kerala to maintain manpower quality and skill set at the supreme level at all the centers. We have already got sufficient and well experienced Therapist Team with fine tuning training center at our corporate With Sr. Male and Female Trainers from Kerala with more than 10 Years' experience in the same industry.
Travancore Ayurveda is committed to impart the knowledge of ancient Ayurveda We are presenting our wellness centers in the traditional way with modern facilities and in the highest standards of hygiene. We have the best practitioners bringing you the Royal, Authentic, Heritage Ayurveda to make an impact in your lifestyle and wellness.
Key to a successful life depends on our physical, mental and spiritual wellbeing. The eco system we live today has so many complexities that maintaining a natural life balance is almost impossible. The 5000 year old ancient Ayurveda imparts knowledge to us in leading a healthy life style and holistic wellbeing. The most important thing we have to understand is " we are what we eat " . In Ayurveda understanding the pattern of food intake and the kind of food habits we follow are very significant. Ayurvedic treatment tremendously help us to bring our body, mind and soul in harmonious way.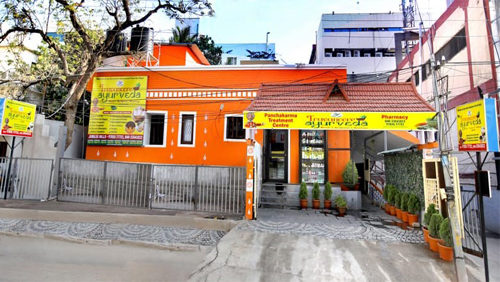 Our centers are well equipped with traditional wooden medicated massage table (Dhroni), Shirodhara stand, fully medicated steam bath chamber. There is full time BAMS/MD qualified and experienced Panchakarma Doctor for Consultation and counseling. Entire range of ayurvedic treatments and other beauty related services are performed by qualified and technically trained panchakarma Therapists & Beauticians in the most credible way. Apart from all this there is full-fledged pharmacy well stocked with all Kerala ayurvedic medicines.
Travancore Ayurveda offers unique Ayurvedic Panchakarma treatments for Stress Management, Rejuvenation and Revitalization, Relaxation and Detoxification therapies, weight loss, weight gain and beauty & Skincare all chronic ailments like Arthritis, Paralysis, Psoriasis. Slip Disc, Spondylitis, Diabetes, Sinusitis, Sciatica. All the ayurvedic treatments are done with internal medication and external therapies for 7/14/21 days depending on the ailment.
Travancore Ayurveda The First Authentic Ayurvedic Hospital in Hitec City @ Gachibowli
Travancore Ayurveda Introducing PICK UP & DROP FACILITY for patients. This facilityis available for Gachibowli, Madinaguda, Jubilee Hills, Nallagandla Clinics in Hyderabad.
Cordially invite you to Travancore Ayurveda…..a royal retreat …an Ayurvedic renaissance.
Travancore Ayurveda Now Open at MVP Colony (Asia's Largest Township), Vizag.