Welcome to Travancore Ayurveda
Travancore Ayurveda – is an organization established and managed by professionals with more than 100 years of combined corporate executive experience from various Sr. Management levels. We are already in operation for ayurvedic hospital in Hyderabad & many more locations like – Vijayawada, Vizag and yet to be opening centers on pan India. We are an Authentic Traditional Kerala Ayurvedic hospital, Wellness center Chain and is the most sought after place for Authentic Kerala Ayurvedic panchakarma & ayurvedic treatments . A very reputed and ancient Ayurvedic hospital group from Kerala is providing the ayurvedic medicine support to Travancore Ayurveda, which is rated among the pioneers of Kerala Ayurveda with its decades of experience and tradition.
Travancore Ayurveda is best ayurvedic hospital in hyderabad committed to impart the knowledge of ancient Ayurveda We are presenting our wellness centers in the traditional way with modern facilities and in the highest standards of hygiene. We have the best practitioners bringing you the Royal, Authentic, Heritage Ayurveda hospital to make an impact in your lifestyle and wellness.
Awards and Accreditations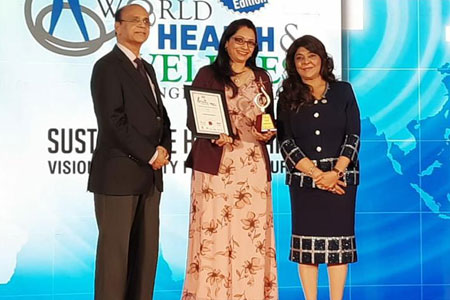 We won the "Award for Excellence in Ayurveda" at "World Health & Wellness Congress Awards" function in Mumbai.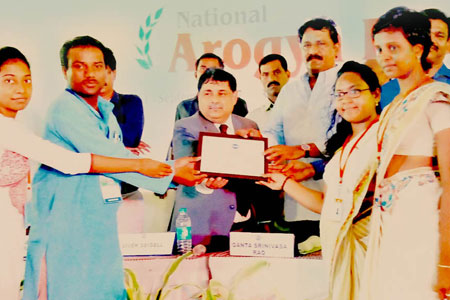 Travancore Ayurveda received award from Minister of Human Resource Development at National Aarogya Fair 2017,Vishakapatnam(Vizag).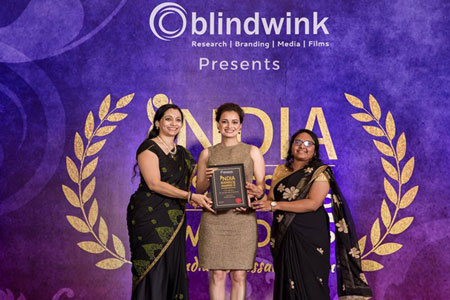 Travancore Ayurveda has won the prestigious "Best Ayurveda Clinic in South India" award at the India Business Awards 2019.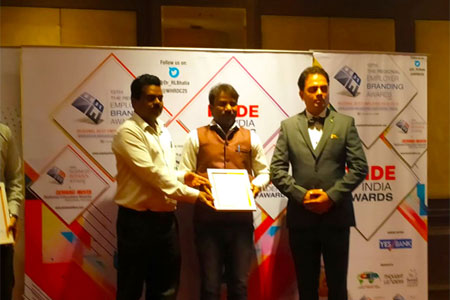 Travancore Ayurveda won the prestigious "Health Leadership Award" at Vishakapatnam Organaised by "Vishakapatnam Healthcare Awards 2018.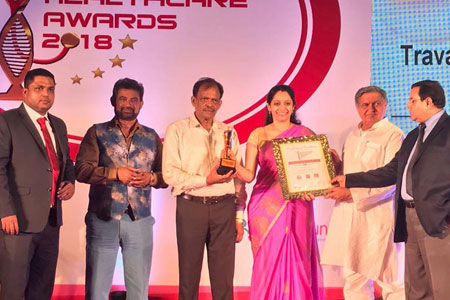 Travancore Ayurveda won the prestigious "Most trusted Ayurveda Center in South India" Award at International Healthcare Awards 2018 organised by Times Cyber Media.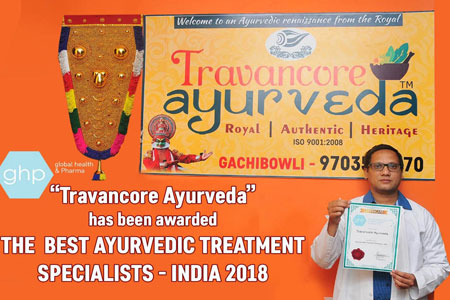 Travancore Ayurveda has been awarded "The Best Ayurvedic Treatment Specialists" Global Health & Pharma.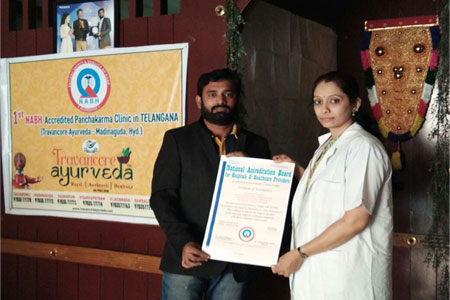 1st NABH Accredited Panchakarma Clinic in Telangana (Travancore Ayurveda - Madinaguda, Hyd.)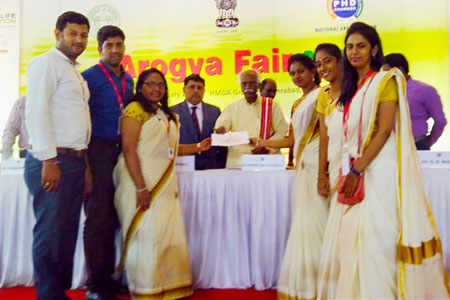 Travancore Ayurveda received certificate from Sri Dattatreya MP garu Telangana State Aarogya Fair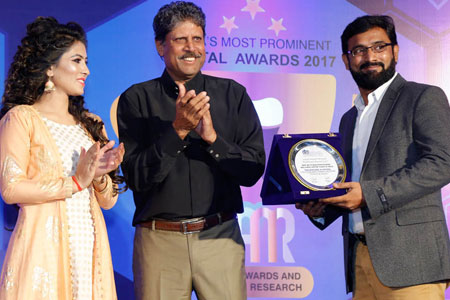 Travancore Ayurveda has been awarded The Best Ayurveda Panchakarma Wellness Center Chain in India@India's most Prominent healthcare awards 2018.