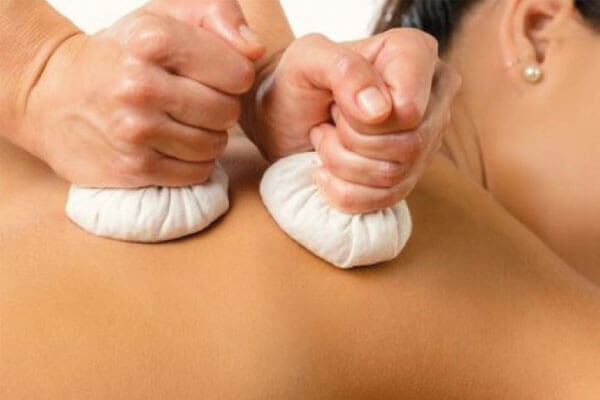 Ayurvedic Treatment For Pain Relief 
Kizhi is an ayurvedic pain relief treatment and a part of Ayurveda Bahya Snehana, that mainly aims to enhance and protect the health and wellness of the whole body. It purifies and rejuvenates the body, mind and soul. Herbal leaves or powders are made in boluses and are applied on the whole body or a part specified after dipping it in warm medicated oils. This is done for 45 minutes daily for a period of 07 to 14 days.
This is an ayurvedic treatment by which whole body or specific parts are made to sweat by using warm poultices containing herbs, herbal powders, rice, sand etc. It mainly provides cure for aggravated vata and vata kapha conditions. Aches and pains associated with the joints and muscles and bones are caused by aggravation of vata. The heat generated in kizhi helps to pacify the aggravated vata thus relieving the associated pain immediately. Different types of kizhi's are Njavara Kizhi, Elakizhi, Naranga Kizhi, Dhanya Kizhi, Avil Kizhi, Podikizhi, Dhanyamla Kizhi, Mutta Kizhi. This is very effective for osteoarthritis, spondylosis, sports injuries etc.