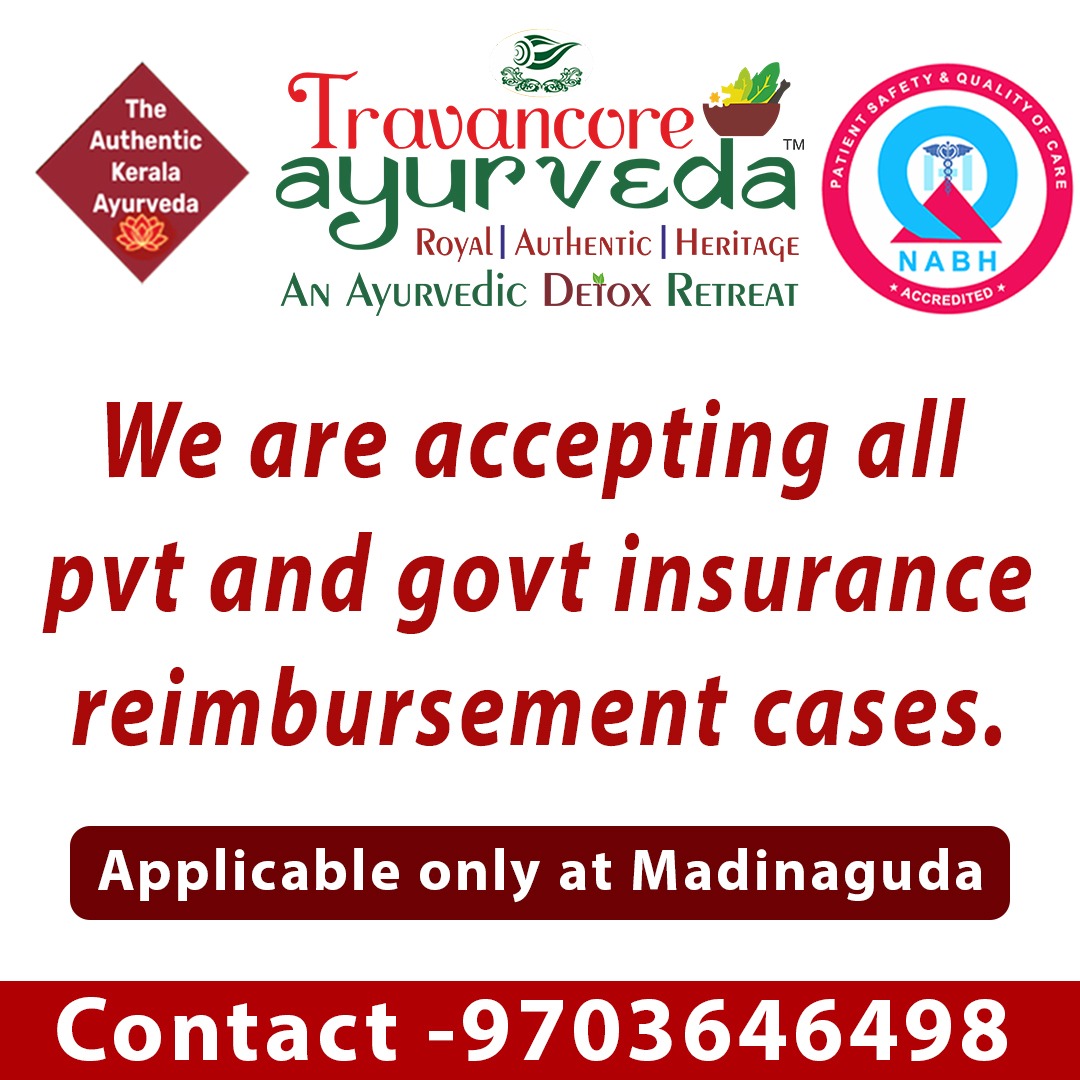 We are accepting all pvt and govt insurance reimbursement cases.
You can easily claim a settlement if you have gone through services provided by Travancore Ayurveda and are covered by PVT Insurance.
Because of the availability of a reimbursement facility at Madinaguda, Hyderabad
Travancore Ayurveda was formed by experienced ayurveda physicians and business professionals with more than 100 years of combined expertise
Due to its great result-oriented therapies, exceptionally well-kept facilities, highly skilled doctors and support staff, and best practices on our end-to-end technological platform, Travancore Ayurveda is remarkable.
The fact that Travancore Ayurveda additionally offers PVT Insurance reimbursement facilities is one of its outstanding features.
Insurance plays a critical role in protecting individuals, businesses, and assets from unexpected risks.
One of the fundamental benefits of insurance is the potential for reimbursement, wherein policyholders can recover financial losses incurred due to covered events.
Insurance reimbursement refers to the process where an insurance company pays back policyholders or providers for covered expenses or losses as outlined in the insurance policy
When individuals or organisations incur eligible expenses or experience covered losses, they can submit a claim to their insurance provider to seek reimbursement.
Insurance reimbursement can provide financial security and peace of mind in times of unexpected events.