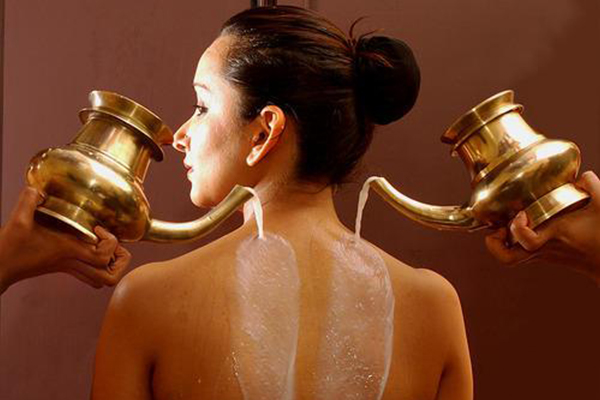 Skin health is not only important for the appearance but also to protect from external toxins and pollution that we are exposed daily. It also protect us from UV rays.
Since skin plays such an important role in protecting the body, one should keep it as healthy as possible.
Travancore Ayurveda presents the best skin care therapy called Soundarya vardini. This ayurvedic procedure helps exfoliate and remove dead cells. This brings up the fresh healthy cells and makes you look young healthy and attractive. This also promotes new cell growth.
In short It pampers your body and gives a feeling of rejuvenated completely.
Soundaryavardhini is One of the unique signature relaxation therapy of Travancore Ayurveda and has been highly appreciated by our patrons.
Benefits:
Detoxifies the skin
Enhance the beauty of the skin
Improves skin Completion
Nourishes the skin