INTRODUCTION
Stress is an unavoidable consequence of modern living. For many people, stress is a common place that it has become a way of life indirectly deteriorating the health of human beings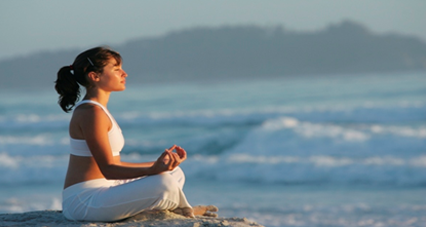 What is stress ?
Stress is a physical, mental or emotional factor that causes bodily or mental tension
IMPACT  OF STRESS IN THE BODY
Catecholamine hormones such as adrenaline or nor adrenaline facilitate immediate reactions to stress .Stress accelerates heart and lung function, slows down digestion, inhibit erection, suppress immune system
AREAS  OF THE BODY AFFECTED BY STRESS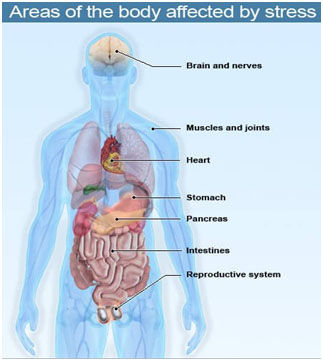 MEDICAL CONDITIONS DUE TO STRESS
Depression and anxiety
Poor healing
High blood pressure
Auto immune diseases
Cardiovascular problems
AYURVEDA APPROACH TO STRESS
Ayurveda offers deep insights into the nature of stress. Ayurvedic treatment for anxiety is very effective.In  Ayurveda  stress is viewed as a disturbance of the nervous system which is regulated by vata dosha. A good daily routine is key in balancing doshas in the body and helping avoid a buildup of stress.
Ayurvedic therapies like abhyangam and sirodhara plays a vital role in the management of stress. Ayurvedic medications for anxiety are also recommended in eliminating stress along with yoga and meditation.
COME EXPERINCE THE PERFECT BLEND OF TRADITIONAL WISDOM IN TRAVANCORE AYURVEDA.
WE HELP YOU TO LEAD A HEALTHY, HAPPY, STRESS FREE AND DISEASE FREE LIFE
SUKHINOBHAVANTU
Dr Reeshma ,M.D
Centre Head -Bangalore
Travancore Ayurveda