INTRODUCTION
Menopausal syndrome is a nothing but hormonal imbalance due to ageing.
The family and social background of an individual has major impact
Women between the age group of 40-55years suffer from these symptoms.
Menopause (Rajo nivritti) is stoppage of menstruation with loss of reproductive capacity.
Menopause is biomarker of ageing (Jara)and is associated with numerous physical and mental changes which are manifested through various symptoms. The group of these symptoms are named in menopausal syndrome.
During this period vata dosha gradually take dominance. This dominant vata and depleting kapha favours dhatu kshaya lakshanas.
SYMPTOMS
Hot flushes
Depression
Palpitation
Sleep disturbance
Irritability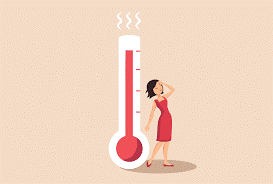 Vaginal dryness
Night sweating
Joint pain
Anxiety
Excessive vaginal bleeding
TREATMENTS
Abhyangam
Takradhara
Virechanam
Vasti karama
Shirodhara
Yoni picchu
INTERNAL MEDICINES
Shathavari in the form of ksheera paka Pravala bhasma
Mukta bhasma Chyavanaprasha
Shathavari gulam Gulakanda
Eranda Tailam Panchatiktaka Grutam
HEALTHY DIET
Milk and dairy products
Dry dates (soaked in water)
Leafy vegetables
All types of Seasonal fruits
Drink plenty of water
Butter Milk
Dr Smita Katti Gotur, B.A.M.S
Head of Practice & Governance
Travancore Ayurveda