Travancore Ayurveda opens its 12th Clinic at Kokapet , Hyderabad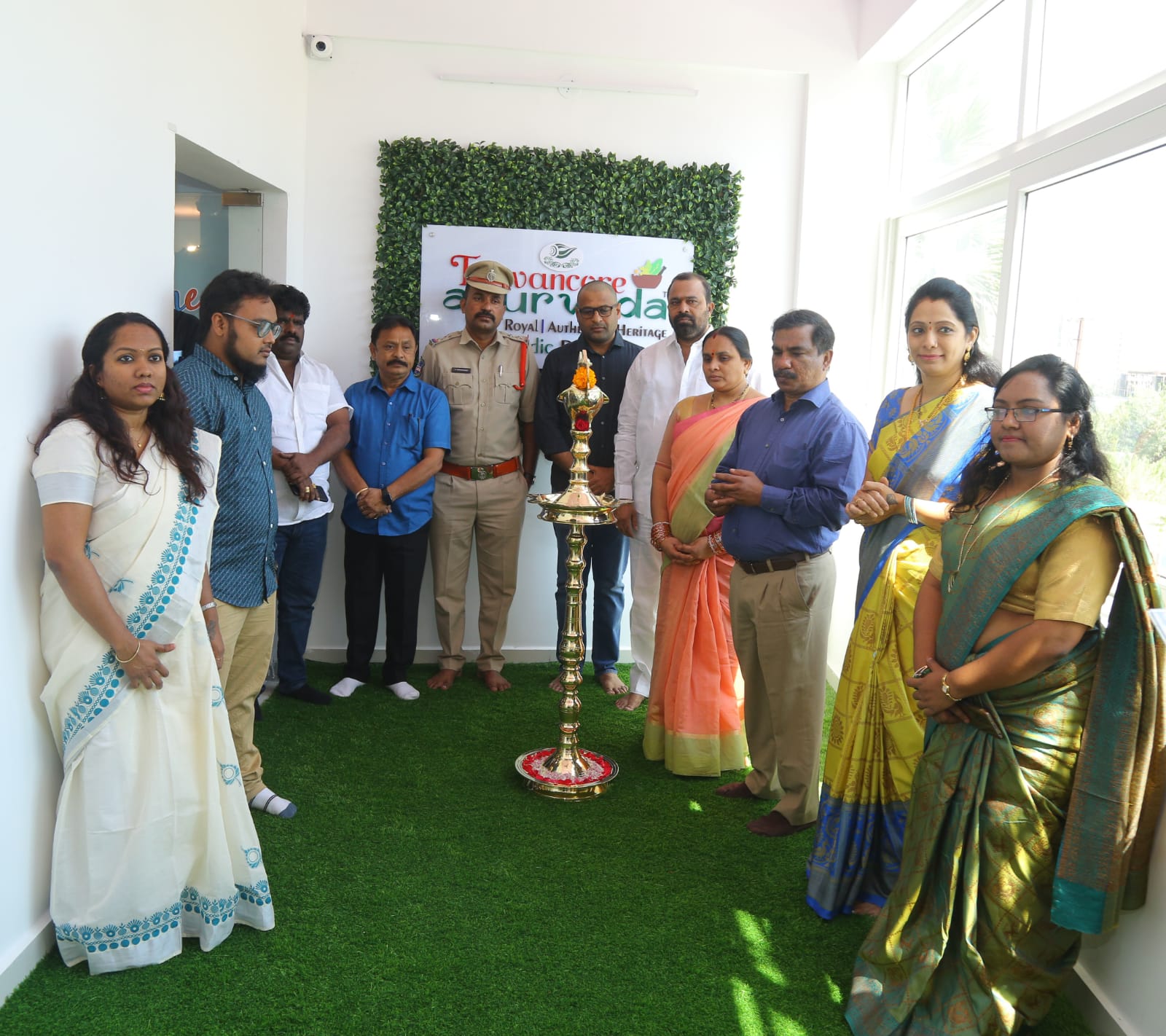 Travancore Ayurveda, an established panchakarma clinic chain in South India , opens its 12th Ayurvedic clinic at Kokapet , Hyderabad.  Travancore Ayurveda has been in existence since 2015 and is the best rated effective treatment center for various ailments. Travancore Ayurveda have twelve clinics and two multi-brand ayurvedic pharmacies across Telangana, Andhra Pradesh and Karnataka. Travancore Ayurveda also has its own proprietary and classical medicines under its banner.  
Smt Mallela Prashanti IAS ,  Director -Department of Ayush inaugurated the Ayurvedic clinic at Kokapet, Hyderabad today.  Smt Dargupalli Rekha Yadagiri , Chairman- Municipal Corporation Narsingi, Shri Libi Benjamin- President -CTRMA Hyderabad, Shri Mantripragada Satyanarayana Rao, Shri Shiva Kumar -Inspector of Police , Narsingi , Shri R. Aditya Reddy-Councillor -Ward 14 , Kokapet , Narsingi Municipality and  Venkatesh Yadav-Vice Municipal Chairman- Narsingi graced the occasion by lighting the lamp.
Dr. Smita KattiGotur , Head of Practice and Governance, Travancore Ayurveda said," Our objective is to provide the best of ayurvedic  treatments to patients with utmost authenticity in very traditional and hygienic facilities. In our journey of providing the best of Ayurveda to most of the people , we are making our best efforts to provide clinics as nearest as possible for people to avail the services and treatments.
As we know, Kokapet is the fast growing locality in Hyderabad and we would like to ensure that we provide the best of ayurveda to the residents of Kokapet, Gandipet , Narsingi and nearby localities.
About Travancore Ayurveda:
Travancore Ayurveda was founded in 2014 by well experienced professionals and Doctors with the objective of providing best quality authentic Ayurveda Panchakarma treatments, designed at state-of-the-art facilities to provide the best blend of traditional ambience and hygiene.
Travancore Ayurveda is a Kerala Ayurvedic panchakarma clinic chain in India with over 160 employees including 18 expert doctors and best trained support staff. Travancore Ayurveda is the first NABH Accredited clinic in Andhra Pradesh and Telengana and has won various prestigious awards for its unique successful treatments.  
Travancore Ayurveda provide treatments and medicines for most of the chronic ailments such as stress management, skin diseases, pain management, infertility, post-natal care, Arthritis, spondylitis and variety of wellness therapies to maintain a healthy lifestyle.
For more information, please visit:www.travancoreayurveda.com