Sri Sri Personal Care Products
ALMOND HONEY SOAP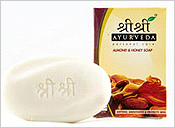 Net Contents: 100 gm
New Sri Sri Ayurveda Almond Honey Soap with pure Almond Oil and Honey gives your skin all the extras that it needs – extra health and extra radiance. Regular use of this soap moisturizes your skin and leaves it looking rich, smoothens and Protects Skin
ANTI DANDRUFF SHAMPOO
Net Contents: 200 ML
Cherish that bounce, shun dandruff, stop hairfall.
Sri Sri Ayurveda brings to you a unique Anti-dandruff Shampoo enriched with the goodnessof Neem, Hibiscus & Ritha.
Neem: Removes dandruff & reduces itching.
Hibiscus: Conditions hair, so that it is hydrated and smooth.
Ritha: Gently cleanses scalp and each strand from root to tip.
This combo is not only an excellent solution for dandruff but also imparts shine, conditions hair, adds volume and makes it beautiful.
Direction for use: Apply to wet scalp and hair. Massage to form lather & rinse thoroughly. For best results use thrice a week. In case of contact with eyes rinse with water properly.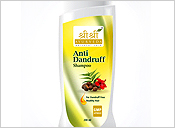 ANTI-ACNE FACE WASH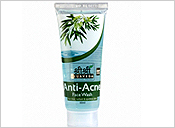 Purify your Skin with Sri Sri Ayurveda's Anti – Acne Face wash, enriched with the Power of precious Teatree oil,Ginger & Grape seed extract. Keeps your skin clear, radiant, fresh & spotless.
ANTI ACNE GEL
Net Weight-10 gm
A complete cure for Acne, healthy & spotless skin is just one touch away.Sri Sri Ayurveda's Acne gel is a complete cure for acne as well as for dark spots. It heals pimple, Acne, blackheads and reduces scars there by helps in keeping the skin clear and resplendent. Ginger extract is a very good natural enzyme which helps in curing acne. Neem extract provides cooling effect & it acts as a antibacterial agent.Tulsi Extract have anti-inflammatory as well as antioxidant property which heals the acne faster.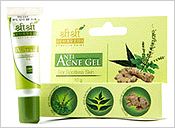 HYDRATING CONDITIONER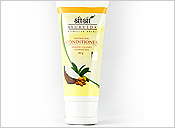 Net Contents: 60 gm
Sri Sri Ayurveda Hydrating Conditioner is a unique composition that hydrates the hair, restores luster and body.Aloe Vera Conditions the hair,Almond nourishes, Bhringaraj detangles, Fenugreek and Coconut strengthens and prevents hair loss.
ROSE FACE WASH
Sri Sri Ayurveda's Rose Face wash is designed for all types of skin. Feel the freshness of Rose in the form of Face wash. The fresh aroma of rose will keep you fresh through out the day and the essential ingredients will keep your skin moisturized.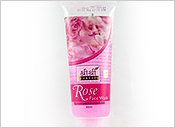 MALAI CREAM SOAP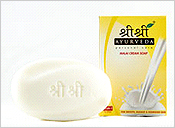 Net Contents: 100 gm
For Smooth,Radiant & Nourished Skin.
QUICK HEAL CREAM
Net Contents: 25 gm
Quick heal cream potentially heals cuts and burns. It contains effective herbs which provide a quick recovery from all kinds of cuts and also burns.
Indication: Vrana shotha (inflammatory swelling), Kshata (Injury), Vrana (Wound).
Dosage: For external application for cuts and burns.
Ingredients:
i. Ghrita kumara – Aloe barbadensis
ii. Paladu – Allium cepa
iii. Karanja beeja Pongamia pinnata
iv. Tambula Piper betel
v. Shobhanjan Moringa oleifera
vi. Paribhadra S Erythrina stricta
vii. Shatavari Asparagus racemosus
viii. Coconut Oil
ix. Bees Wax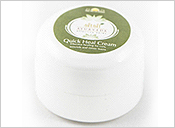 MOUTH FRESHNER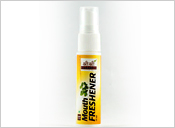 Say bye to bad breath confidently with Sri Sri Ayurveda Mouth Freshner. Sri Sri Ayurveda brings a new mouth freshener, one spray leaves your mouth feeling cool and your breath fresh. This sugar free formulation keeps your breath fresh for longer time and the other essential components will fight bacteria causing bad breath.
SANDAL SOAP
SUKESHA TAILA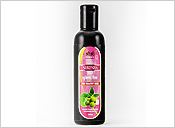 Net Contents: 100 gm
Sri Sri Ayurveda Sukesha taila is a fine blend of 3 essential oils, essential for maintaining healty hair and controlling hair damage. It also contains herbs which are established for reviving and vitalizing hair root, hair follicle and the layers of hair.
Indication: Darunaka (Dandruff), Palithya (Graying of hair), Khalithya(Hair fall), Indralupta (Alopecia), Scalp Psoriasis, For nourishmentand Strengthing of hair and hair root, To reduce dryness and Itching of scalp.
SUDANTA TOOTHPASTE
Smile Confidently with Sri Sri Ayurveda Sudanta Toothpaste, for complete oral care. It keeps your breath fresh, protects and prevents gum and tooth diseases, and ensures healthier gums and teeth.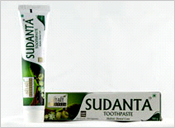 WALNUT AND ORANGE SCRUB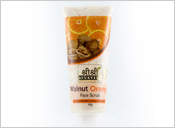 Sri Sri Ayurveda's Walnut & Orange Scrub has been specially designed to best suit all the skin types. Natural Walnut removes dead skin from Skin surface & Aromatic orange helps to make it smooth as well as soft. This combination makes your skin rejuvenated, young & fresh.