An Authentic Ayurvedic Hospital
Namaste
After a successful journey of setting up , establishing a chain of ayurvedic clinics and winning so many accolades and providing best result oriented Ayurvedic treatments to thousands of patients , we realised the need for providing best suited facility to patients needs treatments and care at out In-patient (hospital). We are committed to take care of patients in the best possible manner at this facility . The facility is designed more like a home with multiple value addition at a Very economic price .
We would assure all possible care and attention to the patients while they are under our monitoring in hospital .
First Authentic Ayurvedic hospital in Hyderabad
Hygienic and well designed beds and rooms
A home away from home with complete patient care.
yoga and meditation session for a healthy body , mind and soul
AC, TV , Wifi , Library enabled Hospital
Better option to stay at hospital than getting stuck in long traffic after certain treatments
Designed for patients and their near and dear from far away towns and villages.
Get consulted at our chain of clinics at various places and avail In- patient facility in Gachibowli, Hyderabad.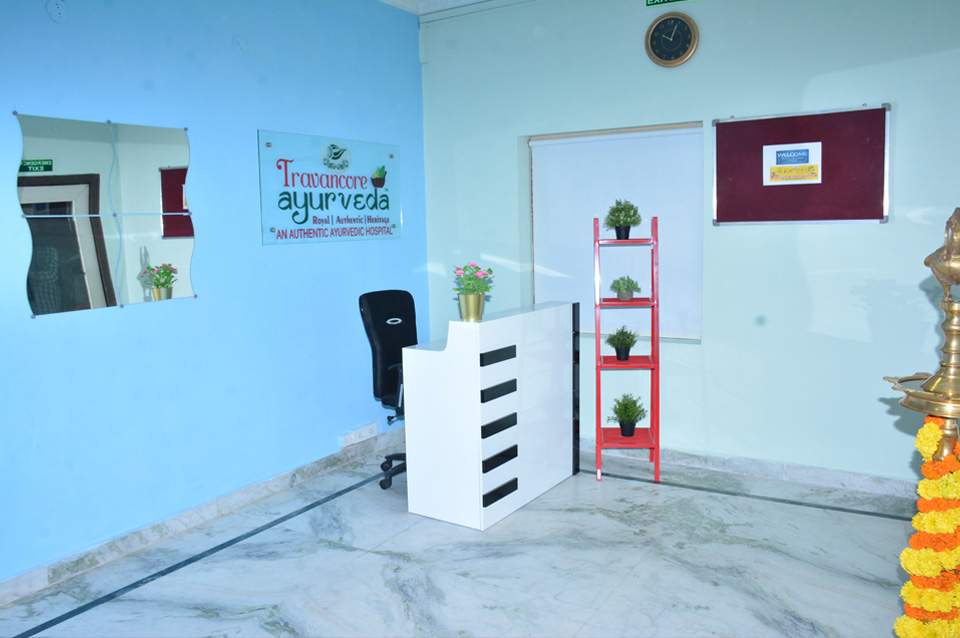 Travancore Ayurveda An Authentic Ayurvedic Hospital is been registered under Government of Indian's Registry Of Hospitals in Network of Insurance (ROHINI)
Travancore Ayurveda – Treatments are covered by Leading Insurance Companies